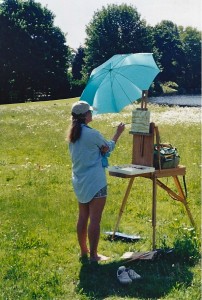 My journey of expressing my art has ventured from tight realism to colorful realistic expressionism.
With each new subject I challenge myself to limit the brush strokes when using rich, colorful, professional grade oil. This technique allows the medium and the viewer's eye to make the interpretation resulting in a fresh, colorful synergy of mediums. I am looking forward to many more wonderful painting experiences
I invite you to come and join me painting or whatever medium you choose!